Flu season is well and truly upon us, and experts are concerned about an unusually high number of flu cases for this time of the year. "We've noted that flu activity is starting to increase across much of the country, especially in the Southeast and south-central US," CDC director Dr. Rochelle Walensky tells NBC News. "Not everybody got flu vaccinated last year, and many people did not get the flu. So that makes us ripe to have potentially a severe flu season."
According to the CDC, flu caused 9 million–41 million illnesses, 140,000–710,000 hospitalizations and 12,000–52,000 deaths annually between 2010 and 2020. "Most people who have the flu (influenza) have a mild illness and don't need to see a doctor," says Pritish K. Tosh, MD. "With some rest and self-care measures at home, the average healthy person can expect to get better within a week, although a dry cough may last for several weeks. However, some people are at greater risk of serious flu-related complications and should see a doctor."
Most of the flu cases being reported across the country are an influenza A strain called H3N2, which is a particularly dangerous strain. "If you are immunocompromised, get the vaccine," says Dr. Donna Casey, an internist with Texas Health Dallas. "But I would also continue wearing a mask. If you are sick, I would stay home. If you feel like you're getting sick, I would stay home. And hydration is really important. At least 60 fluid ounces a day, unless you have some restriction or you can't have that if you are sick. Electrolytes are important. Pedialyte is one of those electrolyte drinks. Even if you're an adult, you can have Pedialyte. And then if you're worried, you're scared, something's wrong. You can't breathe. Well, please go to the hospital."
Here are the states where flu cases are rising the fastest. Read on—and to ensure your health and the health of others, don't miss these Sure Signs You've Already Had COVID.
According to a spokesman from Children's Healthcare of Atlanta, the flu surge in Atlanta is two to three times the usual volume of patients, and elective surgical procedures are being temporarily postponed. Atlanta pediatrician Dr. Joy Maxey says flu cases have significantly increased in the past two weeks, as well as RSV (Respiratory Syncytial Virus) and other respiratory viruses.
"We have been extremely busy. Flu, RSV, and other respiratory viruses all at the same time. Not much COVID currently," said Dr. Hugo Scornik, a Conyers pediatrician and former president of the Georgia chapter of the American Academy of Pediatrics. "We didn't have bad flu seasons for the past two years due to masking, etc. but I am afraid we are in for a severe season this year. All children 6 months and up need to get their flu shot ASAP to prevent a severe case of flu."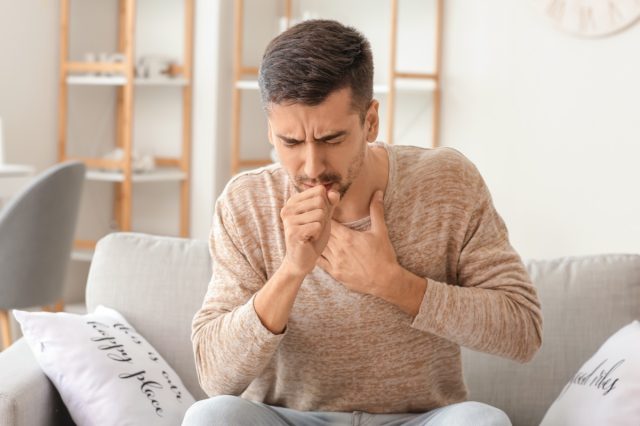 Health officials in New York City are urging New Yorkers to get their flu shots early after reporting an "early and substantial increase" in cases so far. NYC is reporting 57% of the 596 flu cases statewide, compared to 150 cases this time last year. New York has dropped most of its COVID-19 protective restrictions and officials are expecting a more severe flu season than usual as people go back to schools and public gatherings.
"I urge all New Yorkers to protect themselves and their family and friends by getting a flu vaccine as soon as possible," says New York Health Commissioner Mary Bassett. "With the early and aggressive spread of influenza, the annual flu shot is the most effective protection against serious illness. The COVID-19 booster can also be administered at the same time as the flu shot to further protect your health and those around you."
Tennessee is seeing a surge in flu and RSV cases. "It used to be that RSV, in this part of the world, was a late fall through the winter into the early spring kind of disease," says Doctor Lori Patterson, pediatric specialist at East Tennessee Children's Hospital. "We had almost 120 cases. Now, that doesn't mean they were all hospitalized, but still, a lot of them were and so it's keeping the hospital very busy right now. We are starting to see flu as well. We would see a few cases here and there over the summer. But similar to RSV, our numbers have been going up faster than we'd expected."
According to Patterson, flu and RSV cases went down while people were wearing masks and social distancing. "Which is wonderful. But then what happened is that means that those children were not developing immunity. Instead of having a year's worth of susceptible kids getting RSV, we've got two or even three years' worth of susceptible kids."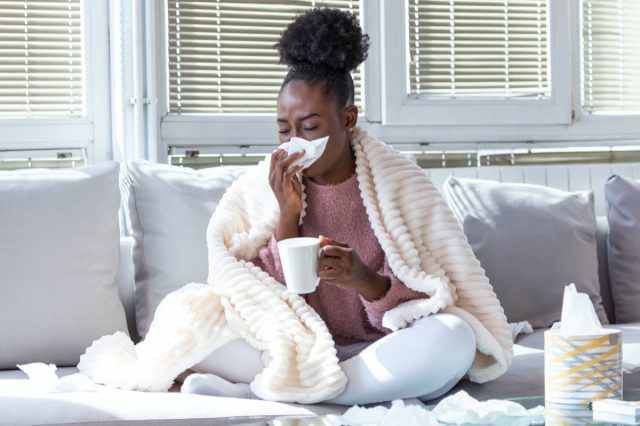 Texas is experiencing a surge in flu cases, doctors say. "We're seeing quite a few cases," says Dr. Casey. "Their kids have the flu and then the parents have the flu. We've had quite a few older folks come with the flu and most people are not that sick. They have chills, a little bit of diarrhea, and nausea. But they're just worried now after this whole COVID scare. Everybody's now on high alert when they're sick."6254a4d1642c605c54bf1cab17d50f1e
Because the flu shot can take a week or two to kick in, Dr Casey is suggesting people get vaccinated ASAP. "Now we also have homecomings and Halloween coming up. We have Thanksgiving coming up and Christmas, which is when we have notoriously seen these surges in everything. People socialize, they get into closed spaces with each other and therefore we see more infectious disease spread. I don't want to hammer it home too much, but everyone should get a flu shot now."
Washington D.C. is experiencing a "very high" rate of flu, according to the CDC. Pediatricians are warning of "high numbers of severely sick patients with respiratory illnesses," according to Dr. Sarah Combs, an emergency medicine physician at Children's National in Washington, D.C. "We are seeing child after child coming in with breathing trouble related to what would commonly be called just a cold or a sniffle. They come in having a cold and then within 24 hours they're actually struggling to breathe."
"If you or someone you're caring for is at high risk of flu-related complications and you suspect the flu, call the doctor," says Dr. Tosh. "For those at high risk of flu-related complications or who have severe flu, there's a greater chance that the flu might lead to pneumonia, bronchitis, sinus infections, and, rarely, hospitalization or death. The flu can also worsen chronic health problems such as asthma and congestive heart failure."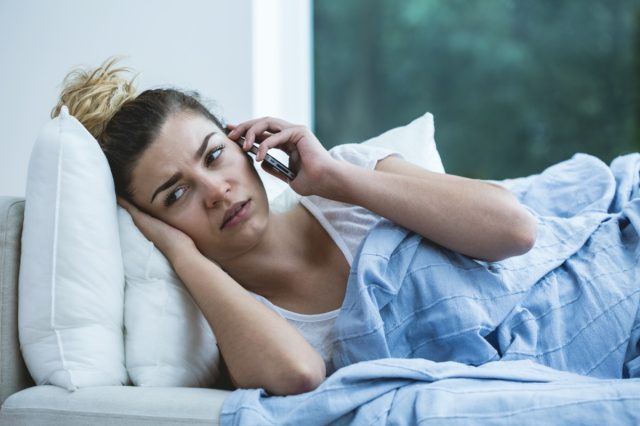 The South Carolina Department of Health and Environmental Control (DHEC) has announced its first flu-related death. "Sadly, someone from the Midlands region has died from complications due to the flu," says Dr. Linda Bell, State Epidemiologist and DHEC's Director of the Bureau of Communicable Disease Prevention and Control. "While we can't predict what the upcoming flu season will bring, we, like other states, are preparing for significant flu activity this year. It's critical that everyone get their flu shot now, at the start of the season, as we're already seeing widespread circulation of the virus."
788 confirmed cases of flu have already been reported in the first week of October. "We are concerned that there is the potential for a severe flu season in South Carolina and nationally based on what we've seen in the Southern Hemisphere," says Dr. Brannon Traxler, DHEC Public Health Director. "Australia has just experienced one of its worst flu seasons in years, and that may mean that we, too, will experience a flu season that's much more severe than what we've been accustomed to the last few years. Please don't wait to get your flu shot."