It's been revealed that a total of 52 noise complaints were filed by civilians from the vicinity of Gyeongbokgung Palace on the evening of May 16 KST, resulting in the arrival of multiple police cars and even riot police to the scene in question.
On the evening of May 16, the historic 'Gucci Cruise 2024 Fashion Show' took place at Geunjeongjeon, the central structure of Gyeongbokgung Palace, with numerous celebrities and fashion industry affiliates in attendance. 
Immediately after the show, the guests and participants of the fashion show moved to a 'D' building 
in the vicinity for an after party.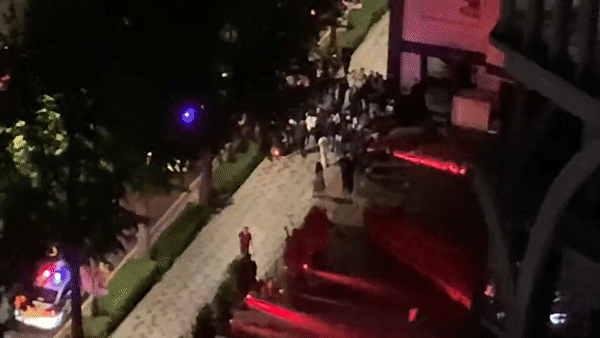 Unfortunately, the after party quickly spurred on noise complaints from many residents of surrounding buildings in the area. The first police response occurred at 9:29 PM, but even after a warning, the noise continued until at around 11 PM, riot police accompanied by 9 patrol vehicles arrived in front of the building. The after party eventually received notice of a fine for violation of the Noise Control Act. 
It was pointed out that the organizers of the after party likely made a poor decision by selecting the 'D' building near Gyeongbokgung Palace for the event, as the building is known for its unique design and wide windows. Some netizens complained online that they could "hear the music in my room like they had installed the speakers outside in the streets", and that the "laser lights were blinding".