Marc Sessler listed the biggest remaining offseason priorities for each NFC team, and those for the San Francisco 49ers won't shock anyone. Two storylines have dominated the Niners' offseason. The first is finding a way to get rid of quarterback Jimmy Garoppolo. The second is signing wide receiver Deebo Samuel to a contract extension.
Garoppolo has remained on the roster for longer than most anticipated. The 49ers tried to trade the veteran quarterback, but offseason shoulder surgery halted discussions with other teams. Garoppolo is expected to start throwing again by late June or early July. The big question is, will there be any demand by then?
"It's clear Kyle Shanahan has zero interest in how the media views his quarterback room," wrote Sessler. "The Niners coach appears content to keep Jimmy Garoppolo on the roster into the season if a trade partner fails to materialize. I suspect Shanny isn't nearly as smitten with second-year passer Trey Lance as some would hope. The Niners are dead last in cap space, though, while star wideout and backfield wonder Deebo Samuel has expressed his discontent this offseason."
In April, news broke that Samuel had requested a trade. This came after the disgruntled wide receiver unfollowed the team on Instagram and scrubbed his social media account of all things 49ers-related. However, Samuel has since re-followed the team, hinting that salvaging the relationship is possible.
Sessler added, "Cutting or trading Garoppolo opens up a whopping $25.5 million on the books and allows you to potentially extend your best player (Deebo) while crossing your fingers Lance eventually takes that mantle. What's the holdup?"
The holdup is that the 49ers aren't willing to surrender their starting quarterback of the past four-and-a-half seasons for nothing in return. Organized team activities and mandatory minicamps remain for NFL teams, so a quarterback need could arise as Garoppolo continues to heal.
Also, releasing Garoppolo would take away San Francisco's control of where the quarterback ends up. He would be free to sign anywhere. What if the quarterback-needy Seattle Seahawks were to express interest? Garoppolo would be an instant upgrade—even a temporary one—over anyone on their roster right now.
Nobody's perfect. Did you find a mistake in this article?
Report it.
Facebook Comments
More San Francisco 49ers News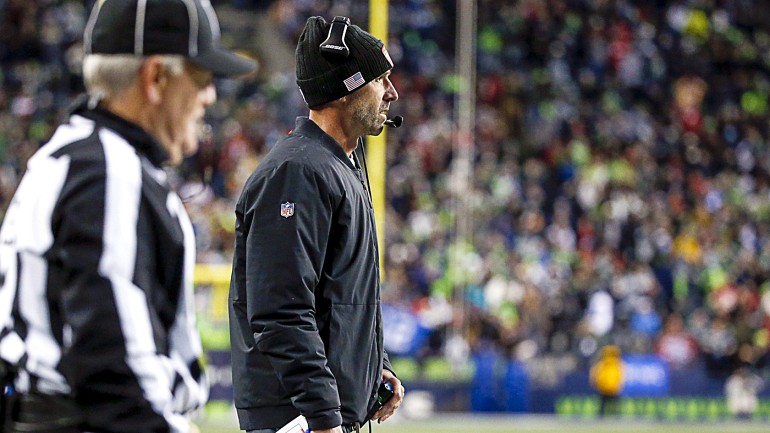 Bleacher Report identifies 49ers' biggest remaining need
The San Francisco 49ers did what they could to address offseason needs. They signed Charvarius Ward and drafted two cornerbacks to bolster that position. In addition, they hope to have found a replacement for Dee Ford in second-round draft pick Drake Jackson. There remains uncertainty about who will be playing alongside Jimmie Ward at safety, but the team has options.
While the 49ers drafted two offensive linemen—Spencer Burford and Nick Zakelj—the interior of that line is among the team's most prominent question marks heading into the 2022 season. It will be tough to replace Laken Tomlinson, who is now with the New York Jets. Also, Tom Compton left for the Denver Broncos after just two seasons with the 49ers.
No one knows what is happening with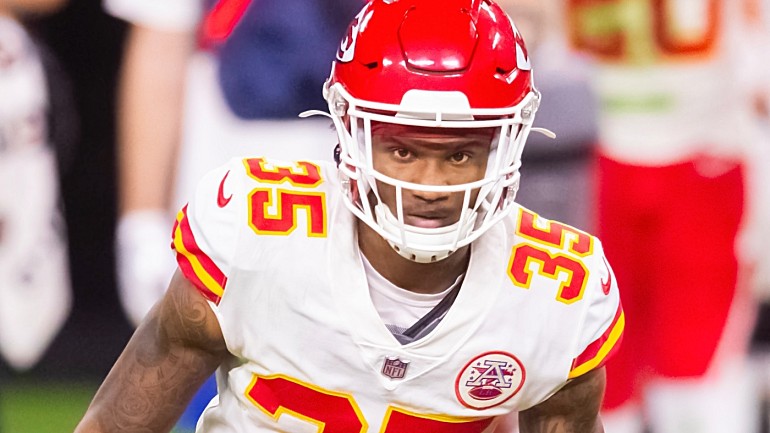 Jersey numbers for 49ers' offseason free-agent additions revealed
We'll learn the jersey numbers for the San Francisco 49ers' 2022 rookie class on Friday. That's when the first-year players take the field for the start of a three-day rookie minicamp, the first of which is open to the media. However, thanks to Matt Barrows of The Athletic, we learned the jersey numbers for the team's other offseason additions.
Before the #49ers rookies arrive, some new vet Nos.:WR Ray-Ray McCloud: 3WR KeeSean Johnson: 13S George Odum: 30CB Darqueze Dennard: 31CB Charvarius Ward: 35LB Oren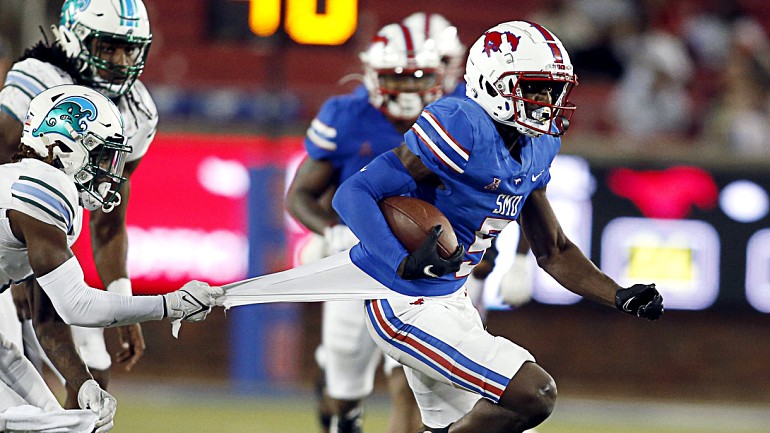 49ers rookie Danny Gray prepared for Trey Lance after practicing with "legend" in offseason
By Rohan Chakravarthi
May 12
San Francisco 49ers rookie wideout Danny Gray spoke with the media for the first time since his draft interview, as he prepared for the 49ers' rookie minicamp, which is slated to begin on Friday.
Gray, who was selected with the last pick in the third round of the 2022 NFL Draft, 105th overall, is a player with electrifying straight-line speed, which was confirmed with his 4.33 40-yard dash at the combine.
However, Gray's talents aren't limited to just his speed; he works well with the ball in his hands and can be physical after the catch, despite his relatively slight 186-pound frame.
When addressing his skillset, Gray acknowledged the biggest development over his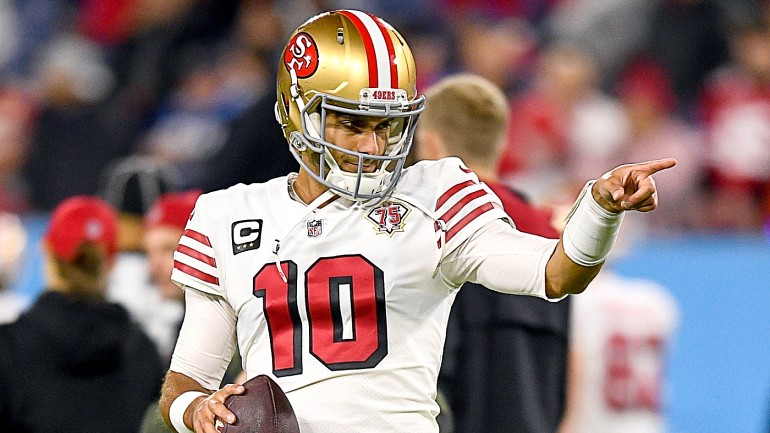 Breer: Jimmy Garoppolo's 49ers fate dependent on Trey Lance's offseason development
Jimmy Garoppolo has remained on the San Francisco 49ers roster far longer than anyone expected or predicted. The Niners have tried to trade the veteran, clearing the way for second-year quarterback Trey Lance. However, offseason shoulder surgery halted trade discussions, and the 49ers, for now, appear stuck with Garoppolo and his hefty salary.
The 49ers have maintained that they are comfortable holding onto Garoppolo if they cannot strike a deal to their liking. Everyone realizes, though, that Plan A is to trade the quarterback for something worthwhile rather than letting him fulfill his contract on the team and leave as a free agent in 2023. Releasing Garoppolo would also net them nothing, aside from salary cap space.
Holding onto Garoppolo might happen. Most of